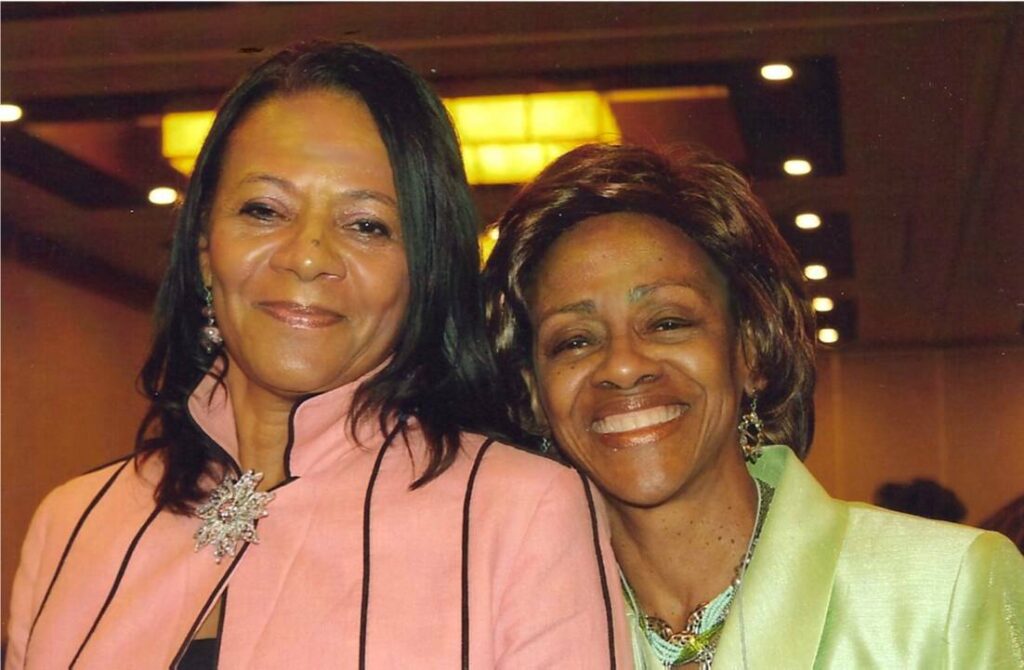 "Dr. Cheryl Kirk-Duggan has been my friend and co-worker for two decades. Having known she was a brilliant thinker, as I got to know her better I became amazed at her caring, attentive relatability and her deep pastoral insights. As friends we have walked the path of grief together after the deaths of each of our spouses. We all have much to learn from this gifted child of God."
"Dr. Cheryl Kirk-Duggan is a force of nature! She is a phenomenal scholar, intellectual and academician. Dr. Cheryl is a profound teacher who executes with excellence her pedagogical skills but breaks it down to the "make it plain" level. What I most admire about her is her commitment to provide insight on issues that impact and touch the lives of all people. Her amazing literary works have added to the canon of books dealing with grief, hip hop in the church, womanist theology and the complexities of the church and being churched to name a few. She embodies in the spirit of the ancestors an indomitable spirit of resolve and resilience. She is such a profound griot and elder in the village! Dr. Cheryl Kirk- Duggan commands our respect and attention. If folks (including the church) pay attention to her wise counsel and wisdom, we can certainly advance the cause of the "beloved kingdom" that Dr. Martin Luther King, Jr. speaks about. Who is regal Cheryl Kirk Duggan? She's part Nzinga, Sojourner, Harriett, Rosa, Fannie Lou, Maya, all her ancestors and the nameless, yet fearless mothers, grandmothers, great grandmothers wrapped up in a package of joy, beauty and majesty. She is the truth, the whole truth and nothing but the truth! So help me God!"
"It is my distinct pleasure and honor to uplift the oratorical and many other gifts of the person in the Rev. Dr. Cheryl Kirk-Duggan. Dr. Kirk-Duggan is a phenomenal woman of GOD. She is also a jewel to the body of CHRIST. Dr. Kirk-Duggan is able to guide, direct, and with proficiency create the best writing outcome in any student!"
OK, where do I begin? Dr. Kirk-Duggan and I met about 20 years ago when she was my professor at Shaw University Divinity School. An excellent instructor, she made you think!! We clicked and have been "SISTERS" ever since. A "What you see is what you get person, once you get to know her, you know where she is coming from. She listens with compassion, and at the same time she noted, "IF YOU DON'T LIKE IT, TAKE I UP WITH GOD." She has a great sense of humor and enjoys a good laugh. A great cheerleader, she reminds us: you have "HEARD THE VOICE OF GOD"; go forth and conquer!!!!! Retiring from the university, she will be missed at SHAW UNIVERSITY, where she left her mark!!! I love her, and am grateful for her being in my life. She is an ideal coach, and you will learn much from her!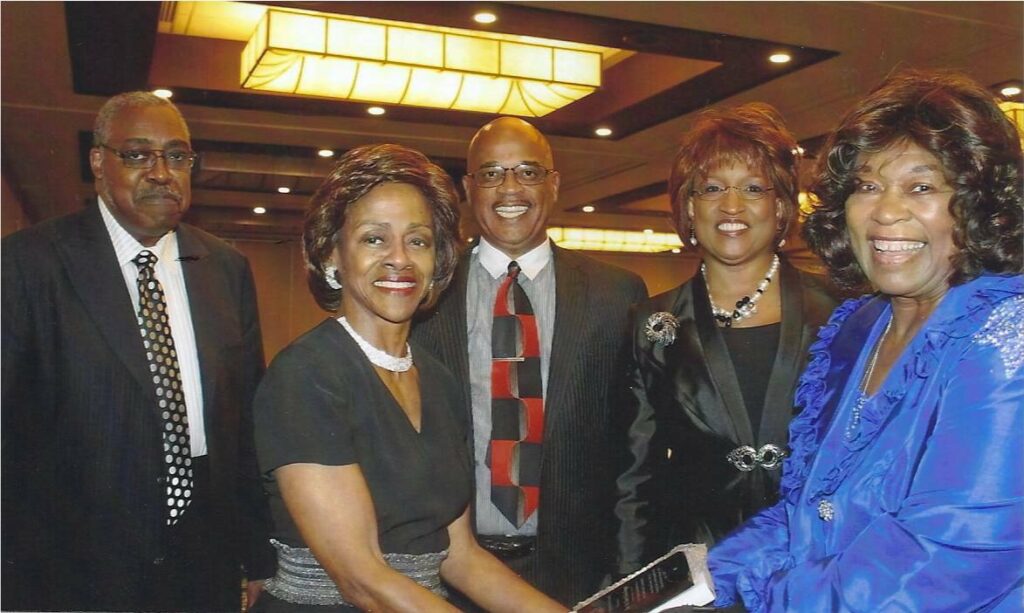 "Dr. Cheryl Kirk-Duggan is an incredibly wise and deeply caring person. She listens extremely well and has the unique ability to process the information you have shared with her and give efficient and trustworthy feedback in a timely manner. Her services have been instrumental to my career as a writer, public speaker, life coach and university professor. For most of my professional life, she has affectionately been regarded as my "guide on the side." I highly recommend her work to emerging professionals, individuals and groups as they wrestle with the challenges and transitions of life."
To experience Dr. Cheryl Kirk-Duggan [Dr CKD] is to bear witness to her radiant aura of light and love, her wisdom and whimsy, her captivating smile of friendship, as well as her spiritual gifts of music and song. Dr. CKD is a tour de force exuding positive energy from the core of her being, encouraging whomever you encounter. No doubt, this authenticity emanates from a deeply abiding faith that God's divine and transcendent breath feeds your life as a mentor and role model by example. For over our 22- plus years of collegial engagement and friendship, I remain in awe of her skillful passion for theological education to prepare today's leaders for tomorrow's possibilities in the academy, church, and community. Her justice advocacy dignifies our lived experiences with a focus on empowering Black women's voices. She is a respected leader in the guilds of the Society of Biblical Literature (SBL) and the American Academy of Religion (AAR) with many honors, as a visionary and networking strategist. Her impressive achievements as an accomplished writer and educator embody the essence of a PHENOMENAL WOMAN by poet Maya Angelou in the excerpt: "Now you understand just why my head's not bowed. I don't shout or jump about, or have to talk real loud. When you see me passing, it ought to make you proud! Thank you.
On a personal note, I lost my Husband, Mother and Sister within a very short time frame. There are no real words to describe my deep, profound sense of loss. Due to my husband's death, I down sized from 5000 to 2000 Square feet and retired after 29 years on Wall Street. My life was at its lowest point. Dr. Cheryl provided me with her book on Grief and gave me a new focus that turned my despair from grief to growth. She is a great conversation partner and provided me with strategies to move forward. I learned to be my authentic self and to find my personal joy so that I can live my best life NOW!
I've known Dr. Kirk-Duggan for almost 20-years. She taught me as a grad student and became a source of wisdom and knowledge when I started pastoring. My church asked her to do a 2-week session on grief entitled "From Grieving to Healing." She shared with us the different types of grief, myth busters about grief, Scriptures, and tips and resources to overcome grief. Many were blessed and encouraged by her message. Her delivery of the content was at a level that even our youngest church members could understand it. Her compassion and heart for those who have gone through grief is evident. We all have our various gifts and talents in the Body, and it's clear that hers is ministering to the hurting and broken hearted.
Rev. Dr. Cheryl Kirk-Duggan is a transformative force! When I lost a loved one, she was sensitive, discerning, caring and compassionate. She gently coached me through the waves of pain I experienced and made space for me to voice my heartbreak. When loss threatened to consume me, she reminded me that I am not my grief. Gingerly-timed moments of love, light and laughter helped to see as the fog of grief began to lift. Dr. Cheryl guided me towards resources that helped to soothe the ache in my soul and continuously pointed me to a loving God Who heals and restores. I am genuinely grateful for Dr. Cheryl and the impact she has made on my life!
The African American church is in its finest season in the ministry of grace-infused systemic healing. Healing the misery of the masses with the mercy of the Master of the Sea. The deep pain and stain of grief that is unredeemed present an endless recurring cycle of nonredemptive despair. The gifts and graces of Dr. Cheryl Kirk-Duggan ministers sustaining grace to the grieving broken heart. As she draws on her personal journey to healing she offers a transformative journey to healing. Her presentations and writings offer a warm and exciting scholarly but practical approach to grace-infused systemic healing. A testimony of the strength of the African American church in its finest season in the ministry grace infused systemic healing.